Wilderness Medicine

This is a good link to a good article discussing wilderness medicine. It is a whole new set of challenges if one is injured on the trail or in the wilderness somewhere miles away from a hospital. Wilderness medicine training is essential for anyone in out doors especially guides. This link will also tell you about their learning opportunities and classes.
MZ T Fiber Works
I can't speak highly enough of Teresa Rawle Hartsell's fiber work.
She can custom weave sashes, legging ties, guitar straps, shoulder straps, belts…you name it! High quality. She does reenactment and she can make you something historically accurate also. Great work and great prices! You may also e-mail her at blackhawk196@yahoo.com
---
THIS IS A LINK TO A REALLY GREAT ARTICLE ON ANCIENT SHELTERS THAT ARE STILL LIVABLE TODAY:
http://waldenlabs.com/ancient-shelters-you-can-build-cheap/
---
People get lost on the trail everyday. Some live, some don't. Don't let it happen to you. If you don't take a survival course from me then please take one from someone else. Here is a link to many articles about people who were thrust into a survival situation and what happened.
Don't Let This Happen To You!
---
---
I have learned a lot of my survival knowledge from reading old journals of explorers. A friend of mine gave me this link where you can read some for yourself: Library of Western Fur Trade Historical Source Documents
Diaries, Narratives, and Letters of the Mountain Men
https://user.xmission.com/~drudy/mtman/mmarch.html
MAWG Drums

Specializing in rawhide drums in natural colors. I have one of these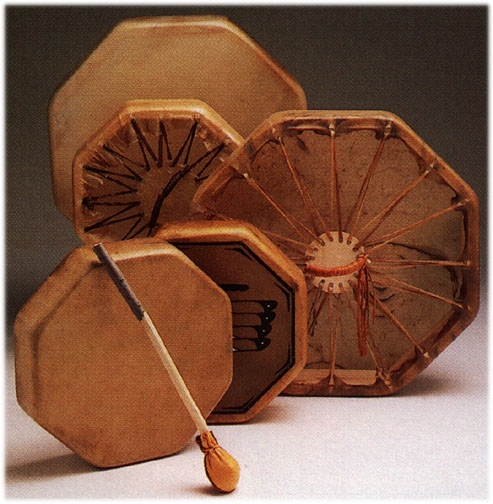 drums and it has an excellent sound. He has many that are painted with images also. Great value. Top quality.
Bob Lawson
P.O. Box 2088, Robbinsville, NC 28771
828-479-8871
MAWGDRUM@Hughes.net
---
BEN'S BACKWOODS is a great website and store for all your outdoor needs. Great prices on survival supplies, tools, outdoor clothing, sleeping bags and so much more. Ben is also a super nice guy to talk to. He is a great resource for scout groups, etc.
Website: http://www.bensbackwoods.com/ E-mail:  bensoutdoor@yahoo.com
PHONE: (231) 388-4181
Address: Bens Outdoor Products, 11788 E 4 Mile Rd., Leroy, MI 49655
---
This is the magazine of the late, great Ron Hood of Hood's Woods. RIP Ron. His wife Karen Hood is doing a super job taking the helm. This magazine is well done and full of great information for anyone interested in survival skills. Articles are written by experienced survival skill people who know what they are talking about. Just click on the magazine picture or header and check them out and be sure and subscribe today!
---
SCHOOL OF SELF RELIANCE
Christopher Nyerges
If you are in California area there isn't a better school around for primitive and survival skills than the one Christopher Nyerges runs. He also has several books and many resources available.
Christopher's most recent book is "Nuts and Berries of California," covering mostly wild nuts and berries and a few non-natives that we find everywhere. Lots of unique information here, everything from the proper way to process California buckeye's to how to make olive oil. Foreword by Dr. James Adams.
You can get your book anywhere, including the Store at ChristopherNyerges.com.
---
This website is a great resource to answer all your home security questions. It has many very informative articles on surviving natural disasters and more.
---
AVERAGE OUTDOORSMAN
This is a great site for articles, outdoor gear and more!
---
SURVIVE THE WILD
Cory has lots of great information for your survival and prepping needs. Great articles and resources on many subjects. Well done website. Easy to navigate. Very interesting and informative.
---
Thomas J. Elpel
Thomas J. Elpel is one of the most interesting people you will ever meet. His life story is amazing. He is a builder, primitive/survival skills expert and publisher. He has done a lot to promote this craft of primitive skills. His involvement  with the Society of Primitive Technology and the many books he has published as well as leading many classes is well known. Check out his web portal and click on the links there to find out what all he does. Of particular interest to me is the directory of primitive skills teachers he keeps up to date
WEB PORTAL
DIRECTORY OF PRIMITIVE SCHOOLS
---
BOMBPROOF BUSHCRAFT
This is a great Youtube channel by Madison Poole with many great tips on bush craft. You can learn a lot here and Madison does a good job presenting it.
Watch this Youtube interview she did with me
---
THUNDER GROVE APOTHECARY
My friend, Tillman Stevens makes CBD oil and other remedies and has some of the finest products at the best prices I have ever seen. He is great to talk to and he will customize medicine to your needs.
CBD Oil is showing promising results in the treatment of ALS, diabetes, cancer, autism, seizures, depression, anxiety, arthritis and more. It works with and enhances your immune system. It helped me with digestive issues that doctors have been treating for years with no success in a matter of two weeks time! I had heartburn, acid reflux, painful bloating and gas. I have taken Prilosec for most of my life and now I am completely off of it! Another friend gave to his grandmother who has Parkinson's Disease and it stopped her tremors! All natural. Safe. Low THC levels insure you don't get high. This is no sales pitch. This is for real. Get all the information you need and check out a variety of products to choose from. JUST CLICK ON IMAGE BELOW.
---
Doc's Arrowheads
John Tipton
828-284-5992
docsarrowheads@gmail.com
Very detailed bone carvings, hand forged knives and jewelry
---
If you are looking for some great custom made knives, need work on a gun or need training I encourage you to contact Don Logan at Bearfoot Knives and Gun.
---

RED DIRT PREPPERS
Great articles, products, blogs and resources for anyone seeking to be prepared for any emergency response.
"I have been involved in prepping for most of my adult life and have made it my life's mission to share my wisdom and experiences with all who care to listen. My life's motto is "It's not a matter of if, but when."–Bryan, proprietor of Red Dirt Preppers
---
I love this website. It has books, great articles on many subjects like medicinal and edible plants, gear reviews and more!
"The goal of this website is to help people become more prepared for life's unexpected twists. Everyone can take steps to be more prepared for natural or man-made disasters regardless of their age or physical ability."–Editor of GTS
---
Disaster Safety and Prevention: Protecting Your Home and Family
Home Advisor Website
ARTICLES:
How to Stay Safe During a Hurricane
How to Prepare for an Earthquake
Wildfire Disaster Information
How to Protect Your Pet Before an Emergency or Natural Disaster Strikes
Disaster Preparedness Essentials
WANT TO KNOW MORE? CONTACT jason.williams@stormsafety.org
---
TAP3X Training Center
offers you the very best in Firearms, Archery, Survival & Tactical Training
Operating out of Fletcher, NC. Travels all over the United States. Owned and operated by Dan Meadows. Well known for his expertise. "The Shooting Whisperer" Co-Host of "The Shooter's Rest Radio Show & Podcast" Host of the Put It On Target Radio & TV Shows & The former Host of the Shooting Channel Radio Show & Executive Vice President and Senior Editor of The Shooting Channel.
Call us at (828) 553-5006
For complete information click on the image
—Firearms, Archery, Survival & Tactical Training—Put It On Target Sportsman Adventures—TAP3X Events & Training Weekends—Veterans Range Therapy Program—Personal Protection Seminars—TAP3X Holsters & Mag Holders—Certified Armorer Services—Gunsmith Services & Gear—Church Security Training—Concealed Carry Classes—Expert Witness Services—Self Defense Training—TAP3X Knife Holders —Firearms Appraisals—Gun Safety Training—Consulting Services —Firearms Training—Archery Lessons—TAP3X Gear—Firearms Appraisals—Firearms Training —Gunsmith—Veterans Range Therapy
& More!
Also inquire about "TAP3X F.A.S.T. TRAINING ACADEMY"
Firearms, Archery, Survival & Tactical
Attend one of the "very best" Firearms, Archery, Survival  & Tactical Training Schools in the United States!
---
You will love this website! Archery supplies, gear, tips, paintball, great how-to articles.
---
Fernan Vargas, martial artist and author created the Raven Tribe with a vision for more than just equipping modern day warriors with fighting skills but also equipping them for life. This website has many books by many authors he trusts and recommends. I am also listed among them for wilderness survival and Fernan and I have done a series together called Warrior Scout.

---
---
NOMADS Adventure Gear has some of the best camping hammocks I have ever seen! And I couldn't believe how cheap they sell them for. They are every bit as good as those expensive ones and carry a lifetime warranty. If you want to talk to a live person about them contact Dwight Williams at 828-398-0683 or e-mail him at dwight@nomadsadventuregear.com. Click on image below.
---
AXIS OFF GRID SURVIVAL
Justin Sage Williams is founder of this wilderness school that is more than just a wilderness school. Check out his website. A great place to make friends and learn vital survival skills for the wild and life in general.
LOCATIONS: Springfield, MO–Branson, MO–NW Arkansas
Phone: 479-381-9027
axisoffgrid@gmail.com
---
GLOBAL SURVIVAL INSTITUTE
THE OLDEST SURVIVAL SCHOOL I
N NORTH AMERICA PROVIDING SURVIVAL TRAINING WORLDWIDE
The following videos and more are available from the Global Survival Institute at www.survivaltrainingohio.com
---
POW-WOWS.COM
Calendar of Pow-Wows, podcasts, contests, music, videos and more. All things Native American for today!
---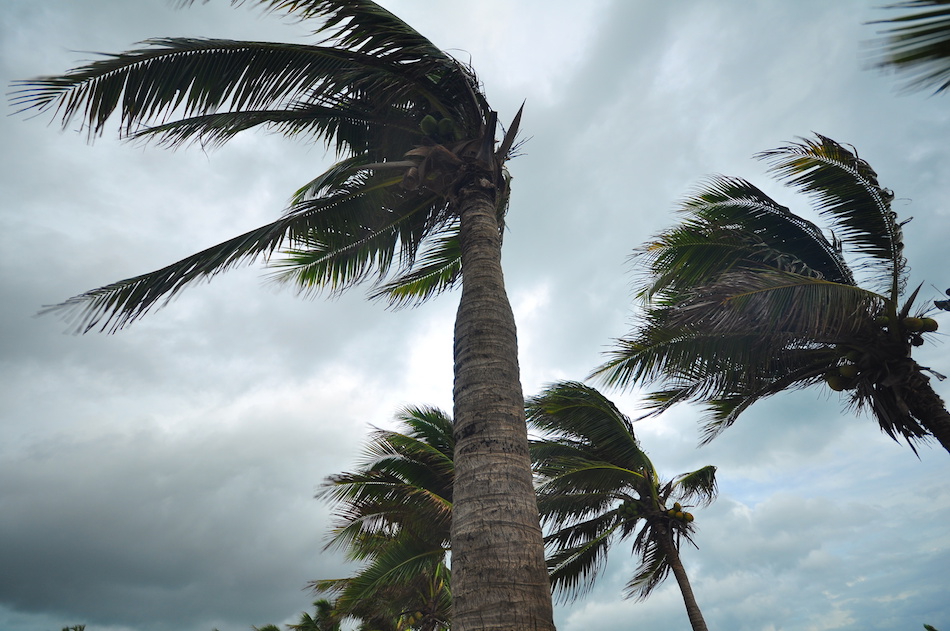 Fortifying Your Home for High Winds
Great article on how to prepare and secure your home in areas of high winds like hurricanes.
---
SURVIVAL CACHE is a great resource for every survivor and prepper to know about. Books and gear review. Great articles! You will want to visit regularly. I know I do.
---