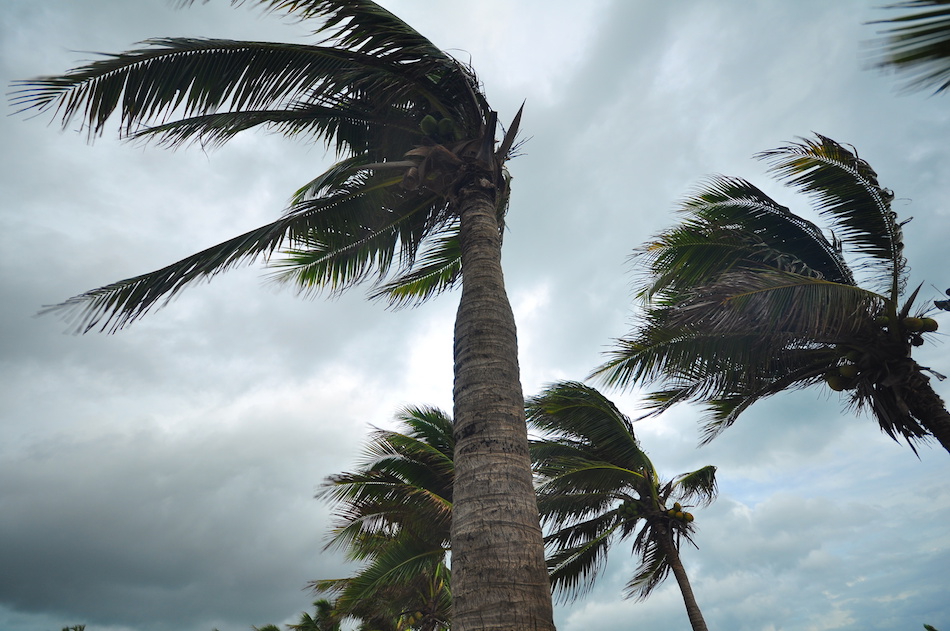 Fortifying Your Home for High Winds
Wind can come in the form of hurricanes, tornadoes, cyclones, microbursts or downdrafts. There are high winds and gusts in some instances that last just a few minutes, and there are sustaining winds that may last for days. While wind can be a powerful asset, it can also pose a significant danger at times. On an individual basis, it can be valuable to understand the impact of high winds and how we can best protect our homes and personal property from wind damage. There are many ways to reinforce a home against wind damage — some are simple enough to DIY while others may require professional assistance.
Doors
When considering the role doors play in protecting homes from high winds, it is natural to think about our exterior doors first. They are the doors that provide the first line of defense from high winds and blowing debris. While certainly wind-resistant doors and break-resistant glass play a significant part in fighting winds, interior doors are important as well. In hurricane winds or when a tornado may be imminent, all doors and windows, including every interior door should be closed. This can prevent pressure build up inside of a home which can lead to losing a room. Closing interior doors will also help to compartmentalize damage from wind or rain should there a breach in the exterior of a home.
Benefits of Impact Resistant Doors
Many areas of the country have been designated Wind-Borne Debris Regions (WBDR) and High-Velocity Hurricane Zones (HVHZ). These are mainly located in coastal areas that frequently experience high winds. Stricter building codes exist in many of these areas requiring new structures to be constructed using impact resistant doors. These doors are not only constructed using materials with greater strength and impact resistant glass, but are also installed using techniques to withstand higher winds, rain, and debris.
While it wasn't that long ago impact-resistant doors were unsightly, design and material improvements have made them more aesthetically appealing and virtually indistinguishable from standard doors. They have become so appealing in fact, even owners of older homes are choosing them when it comes time to replace current doors.
There are multiple benefits to these impact-resistant doors. They provide better security for a home, even when high winds aren't present. They offer better sound and temperature insulation than standard products. Impact-resistant doors will help prevent a doorway breach in high winds, keeping occupants and personal possessions safer.
Another benefit of impact-resistant doors is that they could lead to a discount to homeowners insurance premiums, especially for those who live in high wind-prone areas. Many of these homeowners are making proactive improvements to better safeguard their properties including the installation of impact-resistant doors.
How to Reinforce Doors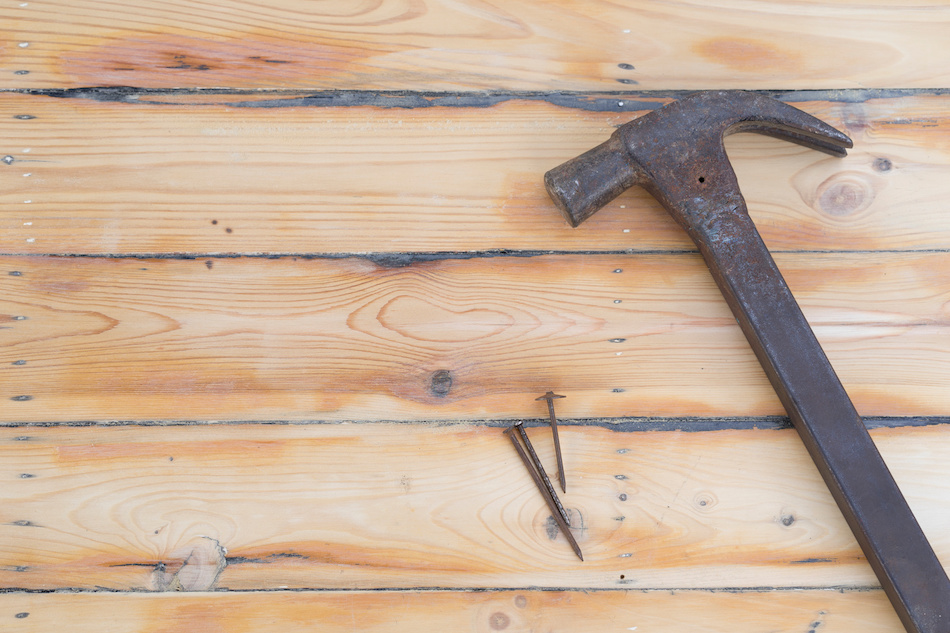 There are ways in which standard doors can be reinforced to better resist damage from high winds. Most are simple, do-it-yourself projects.
Inspect doors of any cracks or missing or damaged hardware. Make sure there are no air leaks around the door.
Replace standard hinge screws with longer, stronger screws that will reach into the wall frame.
Make sure the threshold seals the door bottom and is screwed deeply into the floor.
Add a deadbolt to exterior doors that extend a minium of one-inch.
If you have French-style double doors, make sure they are refitted with bolts that extend at least an inch into the floor.
It is a common practice to reinforce doors (and windows) with sheets of plywood when a hurricane approaches. This can be cost-effective and should be planned in advance. When covering doors with plywood, use at least ½ inch thick plywood sheets that extend beyond the door frame and secured with heavy-duty screws or expansion bolts. Pre-drilling holes and marking the location for each sheet of plywood can help save valuable time in an approaching storm. Keep in mind that plywood quickly becomes in high demand as a hurricane approaches, so being prepared ahead of time will ensure you have the materials needed and on hand.
Other than covering traditional, standard sliding glass doors with shutters or plywood the only way to defend against glass breakage is by replacing the doors with those using impact-resistant glass. Even with impact-resistant glass, many homeowners appreciate the added protection a layer of plywood can provide.
Windows
A quick look around any yard will reveal a number of items that can quickly turn into projectiles during high winds. There are natural materials like sticks, limbs, dirt and stones. Then there are man-made items like lawn furniture, trampolines, grills, umbrellas, yard tools, and toys. These items make a home's windows particularly vulnerable during high winds, especially when standard glass is used. They can also damage siding, scrape roofing and damage neighboring property.
Even a small branch or piece of flying debris can start a landslide of damage once a window is cracked. That crack can weaken a window, eventually turning into a break. As winds continue to put force on the broken window, the break can become larger and even cause the complete failure of the window. This can result in dangerous shards of glass being splintered through a room. Winds and rain now have even greater access to the home's interior, likely creating further damage. Once winds enter a space, the entire structure, including the roof, is at greater risk.
A home's security during high winds is only as strong as its weakest link and, in most cases, that is a window. There are two main options when it comes to providing better window protection. One is to cover or reinforce windows and the other is to upgrade windows to high impact glass.
Benefits of High Impact Glass
High impact glass is manufactured to resist the impact from wind-borne materials during strong winds. Not only is the glass generally thicker, it is reinforced with a clear film to help maintain its integrity. Impact resistant glass is more flexible in high winds and even if cracked, will not shatter into dangerous sharp pieces of flying glass.
Beyond improving the safety of a home in a wind event, there are multiple other benefits to high impact glass that even homeowners in non-coastal areas can benefit from.
Sound Insulation: High impact glass has sound insulating qualities that can create a quieter environment in a home. This can be very beneficial in a noisy city environment or even in the suburbs where weekend lawn mowing and trimming may take place earlier than appreciated. It will also help insulate a home from the sounds of neighboring barking dogs, traffic noise and construction.
Security: Not only can high impact glass protect from flying debris but it can also discourage intruders. While high impact glass is not impenetrable, it will certainly slow down someone intending to break into a home through windows. This just may be enough to discourage them.
Reduction of UV Rays: High impact glass uses laminate material that reduces up to 99% of UV rays from entering a home. These rays can cause long-term damage and fading of curtains, upholstery and other furnishings.
Lower Energy Costs: Choosing impact glass has the built-in benefit of reducing energy cost. How much will depend on the type of windows chosen. This is particularly valuable in coastal areas that frequently experience high temperatures like Florida, the Southeast Coast, and Gulf Coast states.
Lower Insurance Costs: Many insurance companies offer discounts to homeowners who improve their homes using wind resistant upgrades like windows. These discounts along with energy savings can contribute to paying for high impact windows.
Increased Value: High impact windows add to the value of a home. They can also be a significant selling point when putting a home up for sale in a high wind-prone region.
Like any replacement window, high impact windows are available in three common framing materials including wood, aluminum, and vinyl. Modern high impact glass windows are every bit as attractive, and in many cases more so, than traditional window options.
How to Reinforce Windows
When upgrading to high impact glass is not the only option, there are less expensive, and even do-it-yourself alternatives.
Plywood: Plywood is an inexpensive and effective way to protect your windows in a high wind event. The key is to be prepared and pre-measure and drill plywood sheets to cover windows ahead of time. Use plywood that is at least 1/2″ thick with sheets cut to extend 6-8″ beyond the window opening. Mark and pre-drill holes where heavy duty screws will anchor the plywood sheets in place. Mark the location of each plywood sheet using a marker, for example, "Kitchen window-Upper Right". This will help you more quickly mount your plywood in an approaching storm.
Hurricane Film: Hurricane film is a clear laminate that can be applied directly to the glass in a window. It is popular because it is relatively inexpensive, easy to apply and can help prevent UV rays for entering a home. Hurricane film is designed to keep the glass from shattering into tiny, sharp projectiles upon an impact. If windows are older or frames are weak, however, it could cause the entire window to fail in high winds or in a significant impact.
Shutters: Shutters are still a popular choice for window protection especially along the coasts and for condominium owners. There are plenty of design and material options in modern shutters including roll-up and accordion style. These are pre-installed and ready for deployment during a wind event. Materials include aluminum, fiberglass and reinforced fabric. There are even opaque materials that will let more light into a home. Remote controlled powered shutters add even more convenience.
It is important to note that taping windows/placing a giant "X" using tape on a window is virtually useless in either adding strength or in keeping a window from shattering. The other methods in this section will be much more helpful. [READ REST OF THIS GREAT ARTICLE AND GET THE COMPLETE GUIDE!]
Follow, Share, Like---Thanks!

Posted by: ravensway on March 19, 2020 Category: Uncategorized previous - next